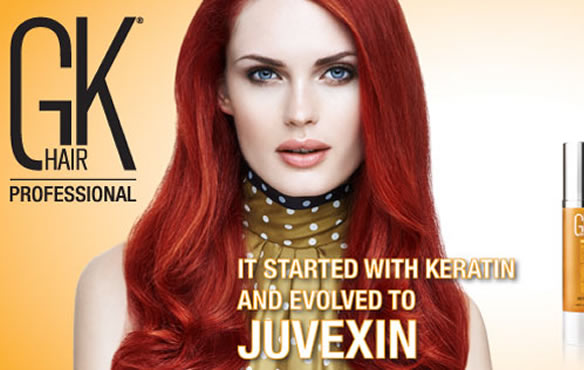 South 21 has been well known for the straightening and Taming of hair over many years. GK Hair Taming is our current choice, used for many years now it has outlasted for smoothness, super shine and softness. GK hair is made from organic protein from New Zealand sheep wool, Juvexin.
No Sulfates, No Parabens, No Gluten, No phthalates, No DEA or TEA
Clients maintain and extend the life of the GKhair Hair Taming Procedure at home, or boost hair's strength and moisture through the continued use of our Juvexin-based after-care products.
The procedure begins with a professional in-salon application that penetrates the cuticles to improve texture, enhance manageability, and reduce frizz for up to 5 months. The aftercare products should be used to extend the life of the Keratin treatment. All GK Hair Taming Treatment must start with an in-salon consultation.
Please use our Book Now button for a complimentary hair consultation.  GK Hair Taming / consultation